22f0
The course
STUDY IN UK
Carpigiani Gelato University UK is pleased to offer a series of FREE* introductory sessions open to anyone interested in gelato and the profit opportunity that home-made gelato might represent.

Whether you are already producing ice cream and are looking for new ideas, methods, techniques or ingredients or whether you are just curious about opening a gelato parlour or turning part of your business into this activity or simply creating a new menu offering, this course will be very helpful in answering your questions.

3 DIFFERENT LOCATIONS IN UK

LONDON
NEXT DATE:
- FEBRUARY 23RD, 2017
- MARCH 9TH, 2017
- APRIL 13TH, 2017
- MAY 18TH, 2017
- JUNE 8TH, 2017
- JULY 27TH, 2017
- AUGUST 17TH, 2017
Park Royal London
Unit A, Premier Park
Abbey Road Park Royal London NW10 7NZ

HEREFORD
NEXT DATES:
- FEBRUARY 21ST, 2017
- MARCH 7TH, 2017
- APRIL 11TH, 2017
- MAY 16TH, 2017
- JUNE 6TH, 2017
- JULY 25TH, 2017
- AUGUST 15TH, 2017
Carpigiani Gelato University Uk
Carpigiani House
Coldnose Rd, Rotherwas Industrial Estate, Hereford HR2 6JL
Tel. +44 1432 346 018 Fax +44 1432 346 019

EDINBURGH
NEXT DATES:
- MARCH 23RD , 2017
- MAY 25TH , 2017
- JULY 27TH, 2017
- SEPTEMBER 28TH, 2017
Ciao Roma
64 South Bridge, Edinburgh EH1 1LS
Tel. +44 131 557 3777

COURSE INFO
The course lasts for half a day. It starts at 10:30 am and finished at approximately 15.30.
*There is a £25 cancellation charge to be applied if you don't attend on the day or cancel 7 days before the course. Otherwise the course is free of charge.

DO YOU WANT TO LEARN MORE ABOUT GELATO UNIVERSITY IN THE UK?
Write to: janethompson@carpigiani.co.uk


STUDY IN ITALY
Do you want to study in Bologna - Italy, in Carpigiani Gelato University Campus, the first University for artisan gelato? Seminars have been taught in Italian, English, French, German and many other languages since 2003, thanks to a special team of instructors.

Learn more: click here to check the english website!

Click here to check the calendar of the courses and plan your trip to Italy!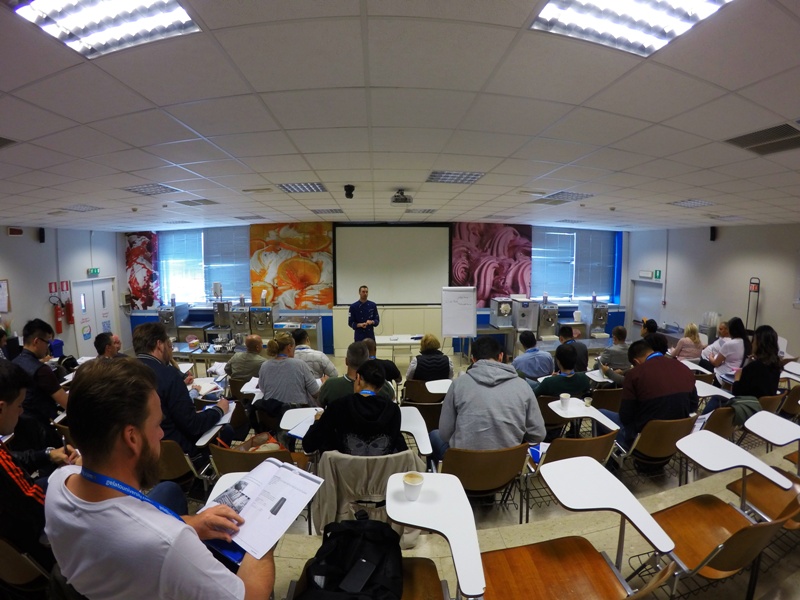 2058