Following the worldwide success of Carpigiani's renowned Gelato University and Gelato Pastry University programmes, the global leader in ice cream and gelato equipment has announced the launch of a series of dedicated courses and qualifications for those producing artisan gelato and sorbet in kitchens across the foodservice industry.
A first for the highly acclaimed Italian manufacturer, the move will see chefs from across the globe visit the Carpigiani Development Centre in London for the 'Gelato University - Foodservice Professional' courses, demonstrating the commitment that Carpigiani has given to making London the centre for gelato across the world.
"What a better opportunity to present a new project full of challenges and interesting opportunities than that of a great programme dedicated to Italian artisan gelato? We chose to create this new program in London to highlight the fact that UK is one the most advanced countries in the world for fine dining and one of the most receptive towards innovation and fusion of different food cultures. The brand new Carpigiani Gelato University – Foodservice Professionals, follows a natural evolution of our mission to spread the culture of gelato around the world. This launch represents a step towards new paths, providing a unique training program, with a mission to combine the best traditions of authentic Italian gelato and the best in food. We are confident that chefs across the industry will be up for this new challenge and we will be happy and proud to support them by providing an ongoing series of high-quality courses."
Andrea
Cocchi
, CEO of
Carpigiani
Group
Led by Carpigiani UK's Development Chef, Michele Stanco, formally the Executive Pastry Chef at Heston Blumenthal's, 3-Michelin Starred, Fat Duck restaurant in Bray, the course has been designed uniquely to meet the needs of professionals looking to expand their knowledge and experience of using gelato, with the aim of developing new techniques and ideas.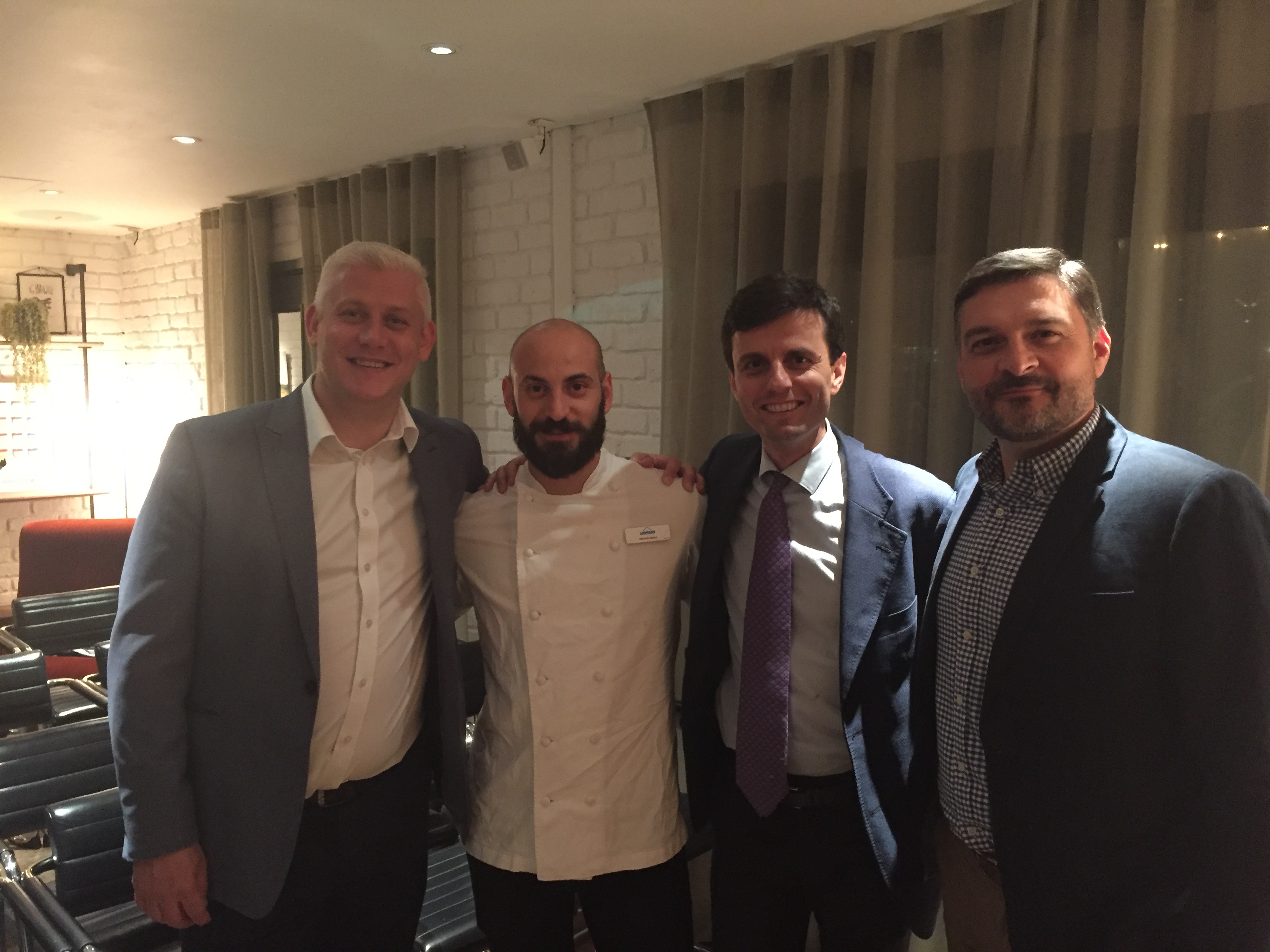 Furthering the already hugely successful 'Gelato University' programme, the new courses, which launch on the 9th October 2017, will be split into intermediate and advanced qualifications and will last between one and three days. With content covering both the theory and practical of a range of subjects including 'Gelato making for desserts', 'Savoury gelato' and 'Alcohol based flavours and infusions' there is a range of topics to meet individual menu requirements.
"The UK and London in particular has become known as the home of some of the finest cuisine in the world over the past decade. It is the setting for award-winning chefs and prestigious establishments, many of which use exceptional ingredients, create outstanding flavour combinations and produce authentic Italian gelato on a daily basis. With the UK being seen as a culinary centre for excellence by many, we are delighted to launch 'Foodservice Professionals' an extension to the internationally renowned Gelato University programme. Led by our own highly experience development chef, Michele Stanco and the team of Gelato Maestros from around the world, Gelato University – Foodservice Professionals will deliver unique content, evoke creative visions and set building blocks for the conception of some truly exceptional menus."
Paul Ingram, Managing Director of Carpigiani UK
To find out more about the Gelato University – Foodservice Professional training courses at the Carpigiani UK Development Centre in London, please call Carpigiani UK on 01432 346018 or visit
www.carpigiani.co.uk
or
www.gelatouniversity.com/foodservice
.



Carpigiani Gelato University (
www.gelatouniversity.com
), founded in 2003 as Carpigiani's training division, is today recognised worldwide as a launch pad for successful gelato entrepreneurs across the globe. Its mission is to teach the culture of quality artisanal gelato. Complete training programs, combining advanced teaching methods and a team of internationally renowned master gelato instructors, have brought the programme great success, the number of participants growing exponentially over the past few years. Today it is leading a sweet cultural revolution across the five continents. The main campus is in Anzola Emilia (Bologna), and there are other 11 satellite campuses located across the globe: UK, USA, Argentina, Japan, China, Germany, Russia, France, Brazil, Dubai, and Singapore.
The newest and sweetest global pastry trend is called "gelato-pastry". The tradition of excellence in pastry & gelato shops is 100% Italian, and in 2016 became a global phenomenon, thanks to the educational initiatives of the Carpigiani Gelato Pastry University in Tokyo.

Carpigiani's presence in UK dates back to 1993,
when Carpigiani UK was founded. Since then, the British subsidiary has offered an intense training program based on CGU's methodologies, featuring around 30 seminars per year, reaching a total of 400 participants per annum.